The first song to launch the adult contemporary format of WSNY 94.7 Sunny 95 in 1982 was "Here Comes the Sun" by the Beatles. How fitting! This FM station was founded in the late 1940s and has had it's fair share of broadcast personalities come in and out of its doors. Chuck Martin, Bob Simpson, Bob Lewis, Bob Nunley, Tony Michaels, and Perry Joos. (Wow, that's a lot of Bobs!)
Two big names that currently call Sunny 95 home are the Morning Show hosts Dino Tripodis and Stacy McKay. Click here to read our exclusive interview with Dino and Stacy!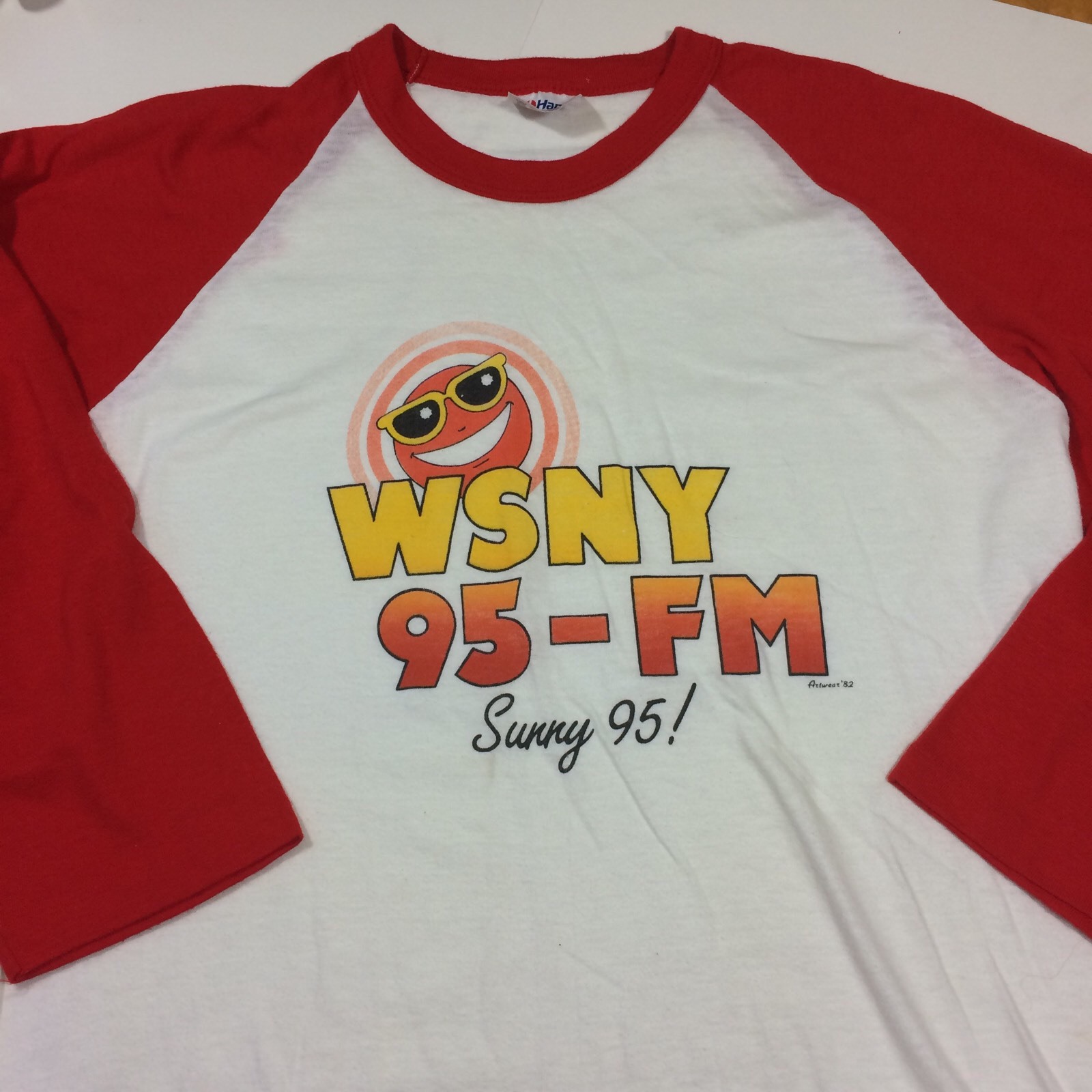 Gotta love the 90s hairdos! What did you think of that old T-shirt? Were you the lucky first person to make a bid? Comment below or tweet at us @CbusNavigator.